A quick access gun safe clearly describes that you need a gun for smaller firearms, which to be very specific are pistols.
There quite a pile of rubble in the market who deem themselves as tough and quality gun safes, but the reality is miles away.
A quick access gun safe is a boon for store owners and cash counter people who have to instantly tackle situation like a robbery.
On top of that, such safes can be installed in the most congested of places, and offer great cover to your firearms.
A quick access gun safe primarily holds one firearm, and we have compiled a set of the most loved and trusted safes in the market.
Based on the customer reviews, feedback and specifications, here are the two best quick access gun safes currently available in the market.
All, the gun safes mentioned here have bio-metric locks installed in them, because in situations where a quick access gun safe comes in handy, you might not have the time to look down an open a lock!
GunVault SVB500 Speedvault Biometric Pistol Safe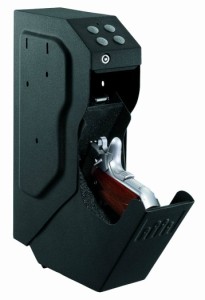 An exceptional product designed by GunVault, this gun safe has more than 1300 positive customer reviews on Amazon(which indirectly means that more than 10000 pieces have been sold).
The reason for the popularity of this product is its design concept, and the bio metric mechanism placed just on the right position.
This gun safe is made up with 18 gauge steel, that is quite an assurance from a safe of this size.
On top of all other factors, this gun safe is also low budget and provides value for quality.
The SVB500 is the most loved gun safe on the amazon online store and it fits the fame too.
Moreover, this gun safe also has a spot in our best gun safes for the money..
View more images and customer reviews.
THE GUN BOX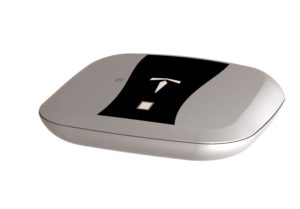 The Gun Safe, adds a new concept of RFID bio metric card to reduce the access time.
Apart from the finger print scanner, the safe comes with a sleek wrist band which contains the RFID.
Each time you wave your hand over the gun box, the bio metric lock opens.
The safe also has 2 USB ports for connecting accessories or charging devices.
It can also be mounted in any orientation with its mounting holes.
View more images and customer reviews.
The article contains only two choices so you do not get confused with which one to choose.
There would have been a multitude of options here, but you should get to know what's the best!
Good Luck!!